Work Place Sustainability
At Southern, our values center around trust, integrity and respect. An ethically run business is not only the right way to do business but also a successful way to run a business. We sternly commit to ethical practices of worker management as well as constantly regrouping, rethinking and implementing on how to make it better for our employees. Below are some of the benefits that our employees are entitled to: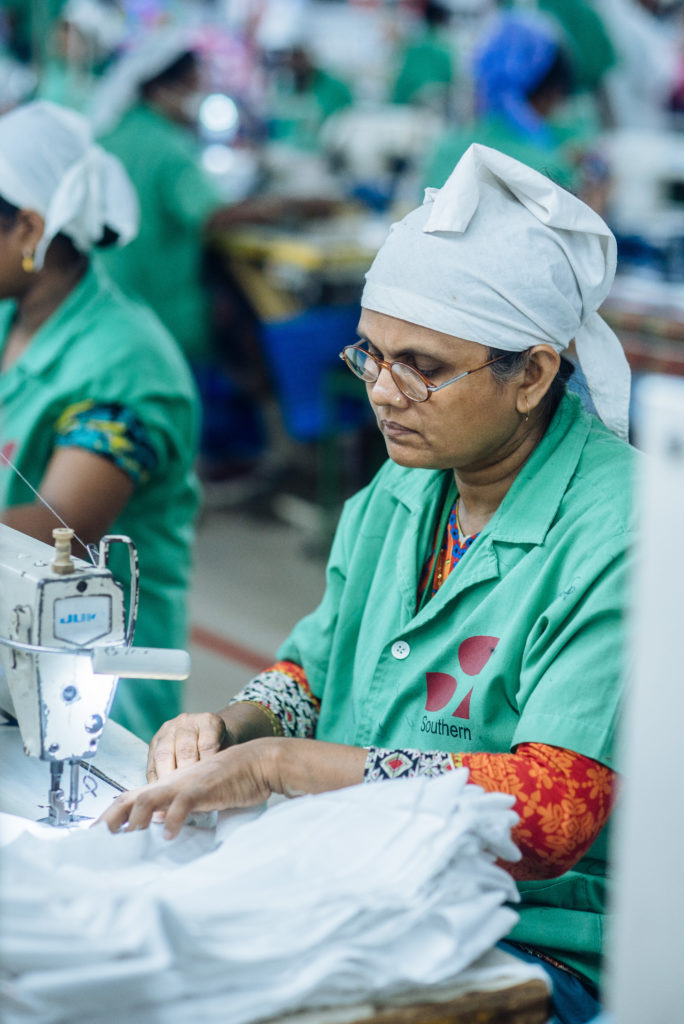 Our workplace benefits include maternity leave, earned leave, service benefit, festival bonus, attendance bonus and production bonus
We have an in-house doctor in service who is there for emergencies and providing other medical needs.  
We provide health insurance for all of our employees as well as family insurance in the chance of a death among an employee.
We have an excellent selection of staff to help with employees with training, orientation, to educate them regarding company policies and their rights, to ensure health and hygiene, to provide assistance when needed and to resolve conflict. They also serve a key role in motivating our employees.
We also care about strengthening our Southern community by hosting several events throughout the event. In these events, employees hold their own fashion and talent show. The event which everyone looks forward to is Pitha Utshob (a fair for traditional food) where some of the employees put up stalls and sell their own food.