Southern Clothings Ltd. (SCL) manufactures quality flat knit outer wear at our factory located in Zirabo, Ashulia, and Dhaka, Bangladesh. We operate throughout the year, producing flat-knit garments across 3, 7, 12 and 14 gauges and knit accessories such as gloves, scarves, and hats.
Founded in 2003 by Managing Director Khandaker Ilias Hossain, who, along with his management team at SCL, have been in the ready-made garment (RMG) export trade for the past three decades with a proven record of success.
Covering a floor space of 140,000 sq. Feet, which occupies
452 fully automated Jacquard and Intarsia machines

450 assembly work stations (linking, trimming, mending and sewing)
CT-PAT
Finishing and storage area
Washing and dyeing unit
Other utilities
SCL has a monthly production capacity of approximately 271,000 units and our production facilities consists of 1200 skilled manpower and 100 supervisory and managerial staff. The RMG industry in Bangladesh is the largest foreign currency earner for the economy and, in a small way, we believe that we are making a small contribution to social development and by adding to alleviate the welfare and livelihood of our employees. Our corporate culture and transparent business policy promote our employees' growth along with our organization.
We take corporate social responsibility very seriously, ensuring employee's safety and well-being, adhering to international laws and taking the initiative to constantly improve current conditions.
 We are environmentally conscious with fully functioning ETP alongside our washing and dying section to ensure that our operations do not harm the environment. Our washing facilities include piece dye, overdye, cold pigment dye, acid wash, dip-dye, denim wash, and others. In the case of an electricity outage, we are facilitated with our own generators.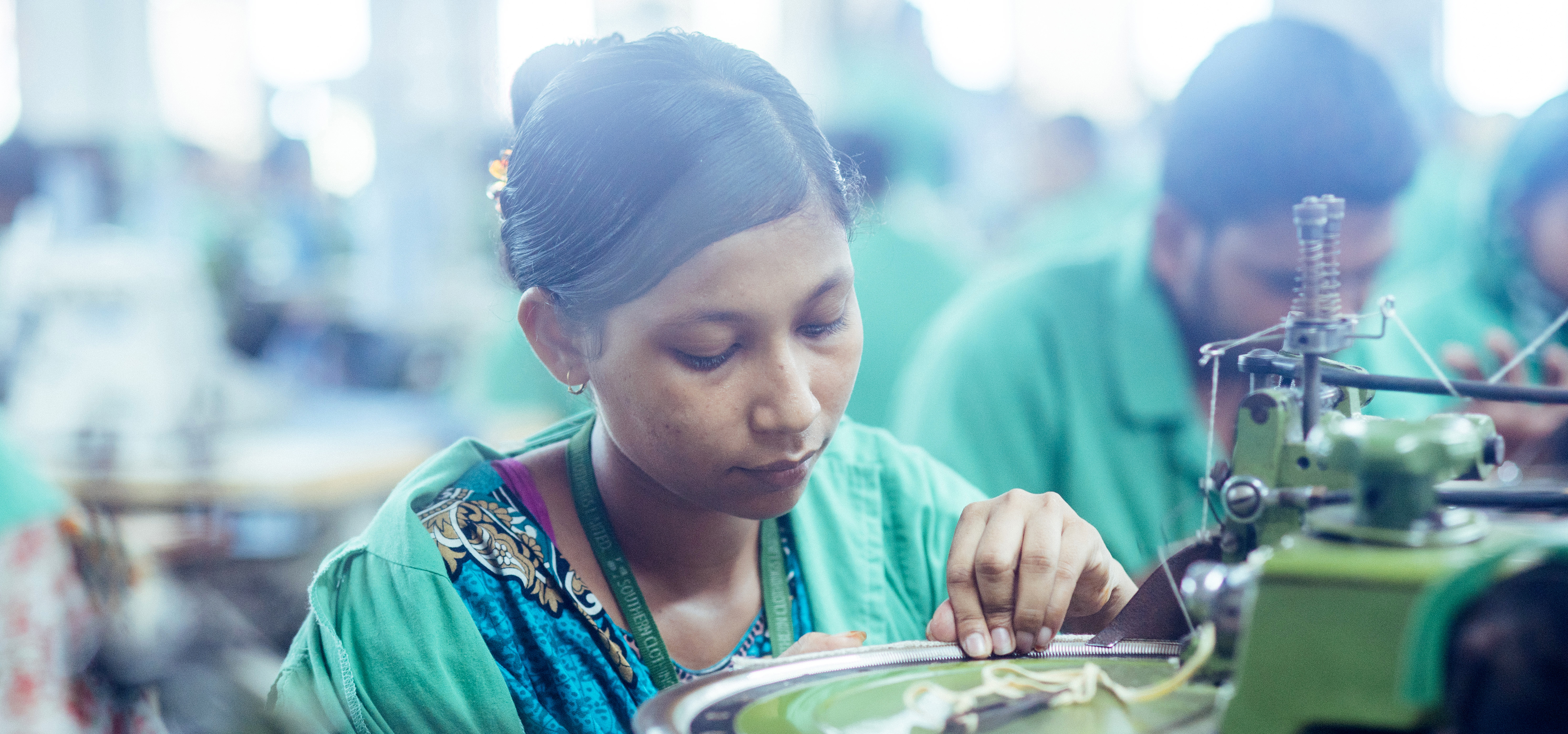 Our Vision
Our vision is to set a benchmark in product quality, productivity, and perseverance. We are flexible to meet our customer's needs when it comes to product innovation, on-time deliveries and last-minute changes.
As a responsible apparel manufacturer, our vision is to groom a top quality, ethical management team, and a disciplined workforce. Our goal is to produce quality management and advanced technology. We believe that our achievement constitutes an ethical business which is an integral part of our social responsibility. The company encourages and partakes in contributing to charity from our annual profit to the betterment of the underprivileged. Presently, we are building an orphanage that will also include a fully equipped school for the residents.
Our Products
Southern Clothings Ltd. Is dedicated to delivering quality knitwear that not only satisfies the varying needs of warmth but also providing expert craftsmanship to create stylish and fashionable knitwear products for women, men, and children.
Our use of fully computerized jacquard machines across 3 gauges to 12 gauges and skilled operators, allows us to manufacture in all silhouettes, using a wide range of yarn, such as merino wool and angora, cotton modal and bamboo, to cashmere and alpaca mélange blends. We are also introducing another 110 new 14 gauge machine to keep pace of global market trends.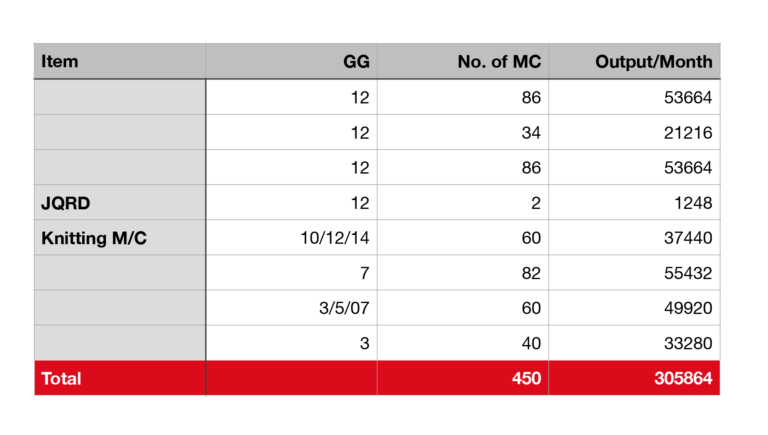 Raw Material
Raw materials are the most important element in our production of good quality garments. We work with almost all types of yarn starting from natural fibers like wool, woolen blends, cotton, cotton blends to man-made fibers like viscose, nylon, acrylic and their blends. Based on delivery and quality preference, we have been sourcing yarn from Bangladesh, China, Korea, India and Indonesia. We also use BCI cotton. Trim & accessories are sourced from the buyer's choice of suppliers or from factories that have ethical production values and comply with international safety standards.

In-House Design Team
The R&D department is dedicated to keeping in tune with the latest trends and constantly experimenting with various yarn blends, knit structures and intricacies that work with the mood-boards of our customers. The R&D section and the sample unit are both equipped with modern machinery including computerized flat knitting machines and design systems for Jacquard, Intarsia and other critical styles. We also have experienced designers, programmers and skilled workers in the sampling requests.
Our aim is to work with our customers to provide them the kind of products that they are looking for and to innovate ideas into garments that would appeal to current and potential clients.
Working Environment
We take our compliance issues very seriously and maintain strict regulations within all sectors of our business. We also ensure that our workers have a comfortable and congenial working atmosphere while having their safety net. A member in-house welfare committee is present on every floor, ready to receive and manage any issues faced by a worker. Our production floors have clearly marked evacuation zones and routes for emergency exits along with fire safety equipment that includes fire hydrants and smoke detectors. Safe drinking water, clean toilets and a dining area are provided for all workers.
A full-time doctor is present to attend all physical and mental wellbeing of any worker when needed. The SCL medical center is equipped with a sufficient supply of medication, first-aid equipment and provides all medical care free of charge to the workers. The SCL day-care center has professionally trained staff, equipped with clean, dry bedding and toys. Beside this, we have an excellent managerial staff and assistants proficient in English to ensure communications, marketing and commercial support to the customer.
Quality Assurance (QA)
Our highest priority is to ensure that our final products are thoroughly tested and checked for any anomalies. Our quality assurance and efficiency monitoring system throughout the manufacturing process is designed to reduce product rechecking while helping us identify operators who need more training to improve her or his skills in their respective section. We facilitate physical and chemical tests on raw materials through a reputable textile-testing
laboratory to ensure its safety and quality. Our QA team carries out a final inspection of the packed goods bases on AQL to guarantee quality products.
Our Patrons
As an export-oriented business, our clientele expand across the globe. The majority of our products are manufactured for consumers in Europe and Australia. Some of our prime clients are: